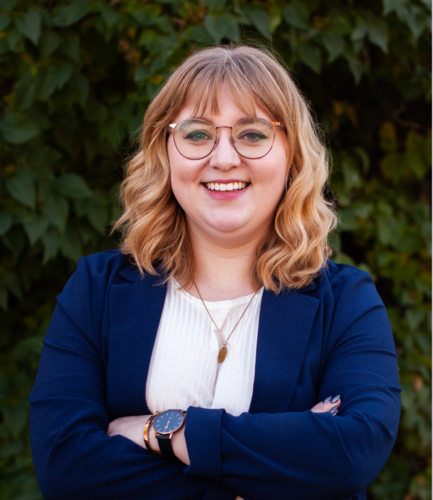 Michaela joined VanderLeek Law as an Articling Student in May 2021. She was called to bar in June 2022 and is now an Associate with VanderLeek Law.
Prior to attending law school at the University of Calgary, Michaela worked as a disability support worker, research assistant at the Child Development Centre, and website content manager at a private wealth management office. It was working at a wealth management office that initially sparked her interest in trusts and estate planning.
Michaela volunteered for several years at the Women's Resource Centre on the peer support team, honing her active listening and crisis management skills. During law school, Michaela volunteered with Pro Bono Students Canada and served as an Editorial Board Member for the Alberta Law Review.
Michaela is a particular combination of confident and approachable, meaning that she is constantly being asked for directions when she is out in public, but she doesn't mind — "it's just up ahead on the left, you can't miss it."
In her spare time, Michaela can be found either at home reading, thrift shopping, or out running on the Bow River Pathway.